Cytonn Investments Management Plc opened CySuites Apartment Hotel, the latest offering under its Private Equity arm in an elegant luncheon graced by Kenya National Chamber of Commerce and Industry President, Mr. Richard Ngatia.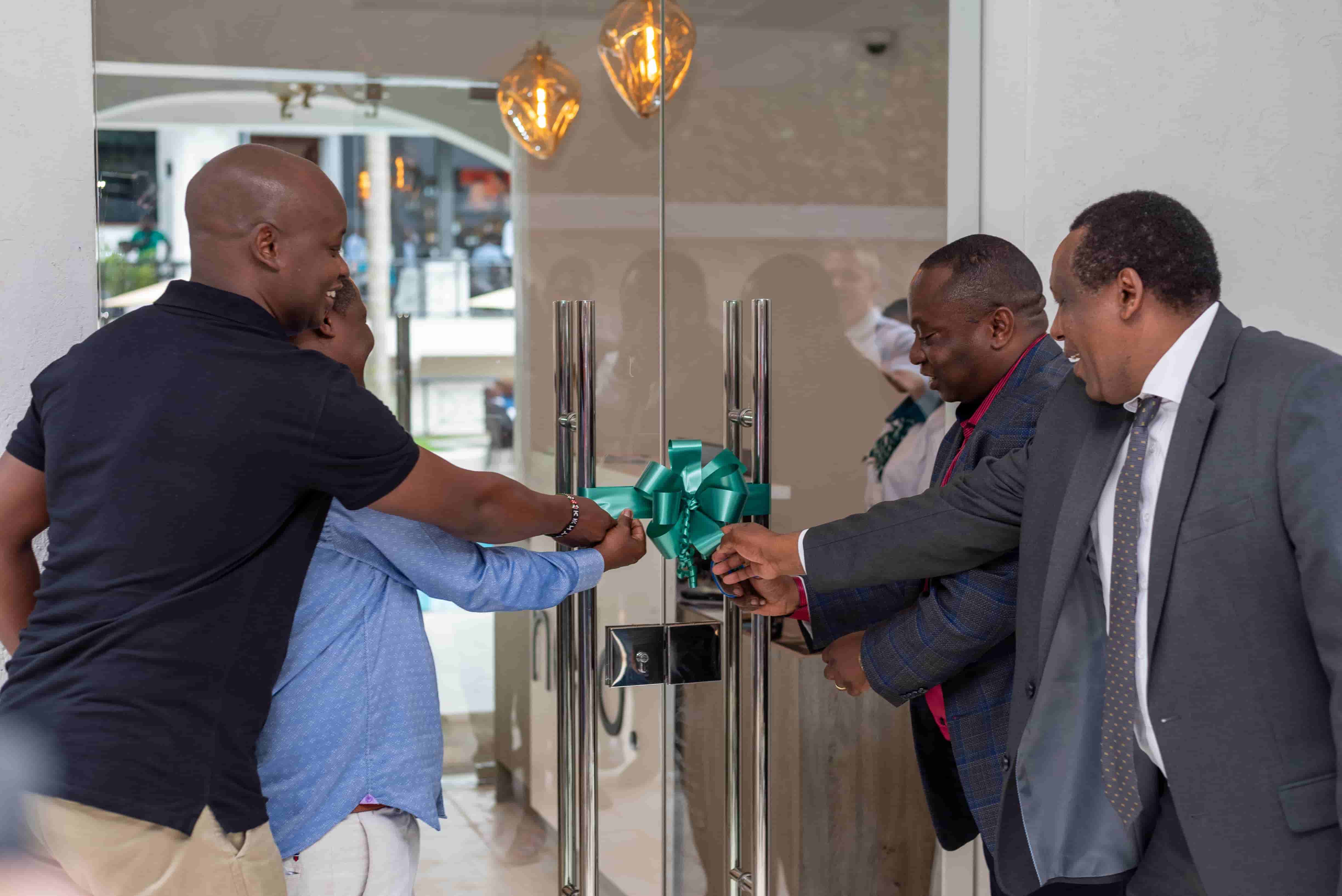 Cytonn CEO, Edwin Dande, Cytonn Board Member, James Maina and Board Chairman Prof. Daniel Mugendi opening CySuites together with the chief guest, Richard Ngatia.
In giving the opening remarks Cytonn CEO, Edwin Dande said that there was a gap in the serviced apartments sector as people were not getting the best services. "This is the first step of what will be a leading brand in serviced apartments hotel," he said. Furthermore Edwin also noted that the economy might be bad right now but entrepreneurship will help it grow. "It is clear that the economy is struggling right now but it is also a no question that the Kenyan economy remains promising because we have a strong entrepreneurial culture," he added. Moreover, Edwin explained why Cytonn decided to venture into the hospitality industry and especially serviced apartments, "Serviced apartments command very strong rental yields of about 12%, compared residential yields which stand at 4.9%. If you add another 8% of capital appreciation, we are targeting a total return of 20% per annum" he said.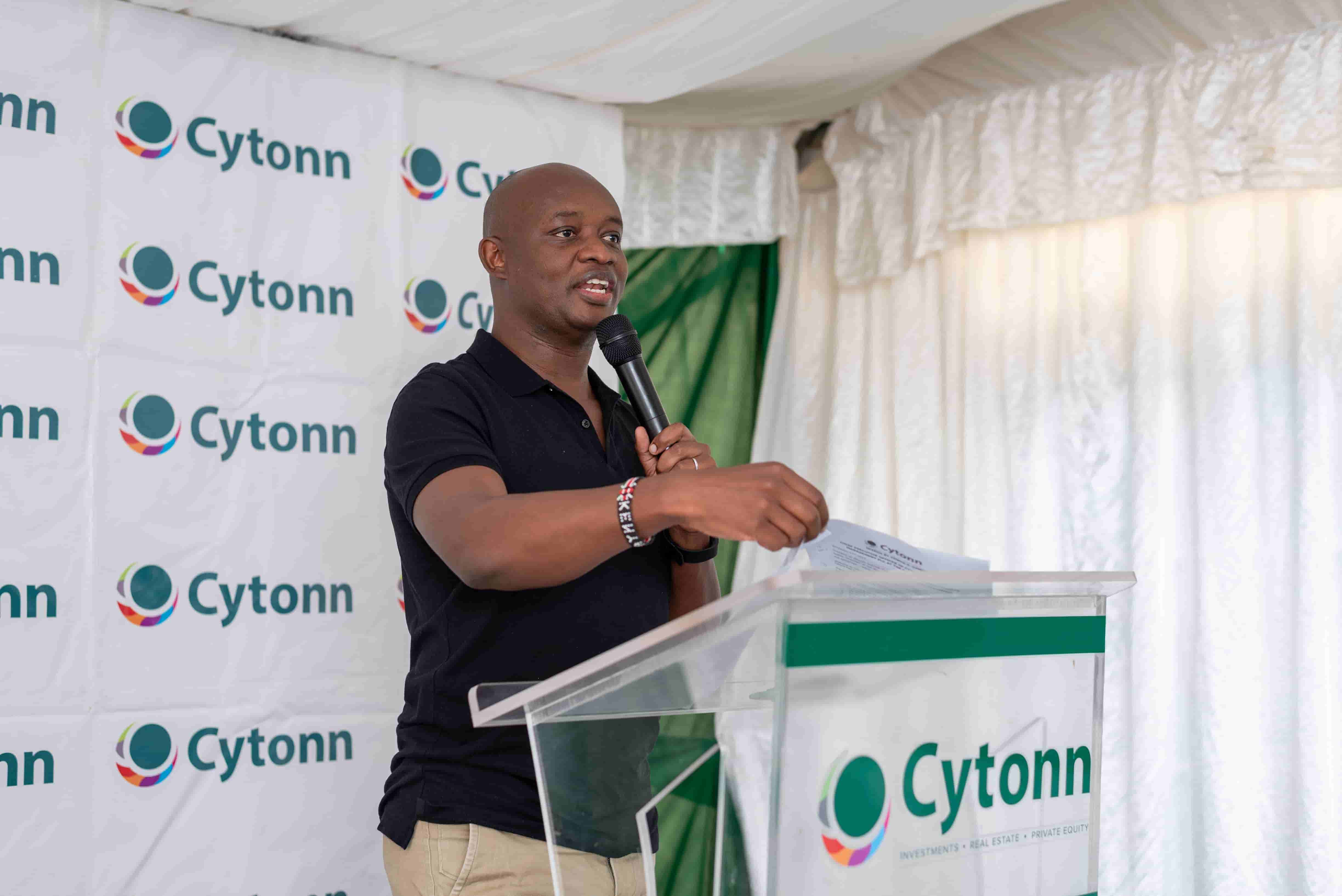 Cytonn CEO, Edwin H. Dande speaking at the launch.
Project architect Wachira Macharia, gave a brief overview of CySuites, emphasizing on the state of the art amenities CySuites Apartment Hotel offers.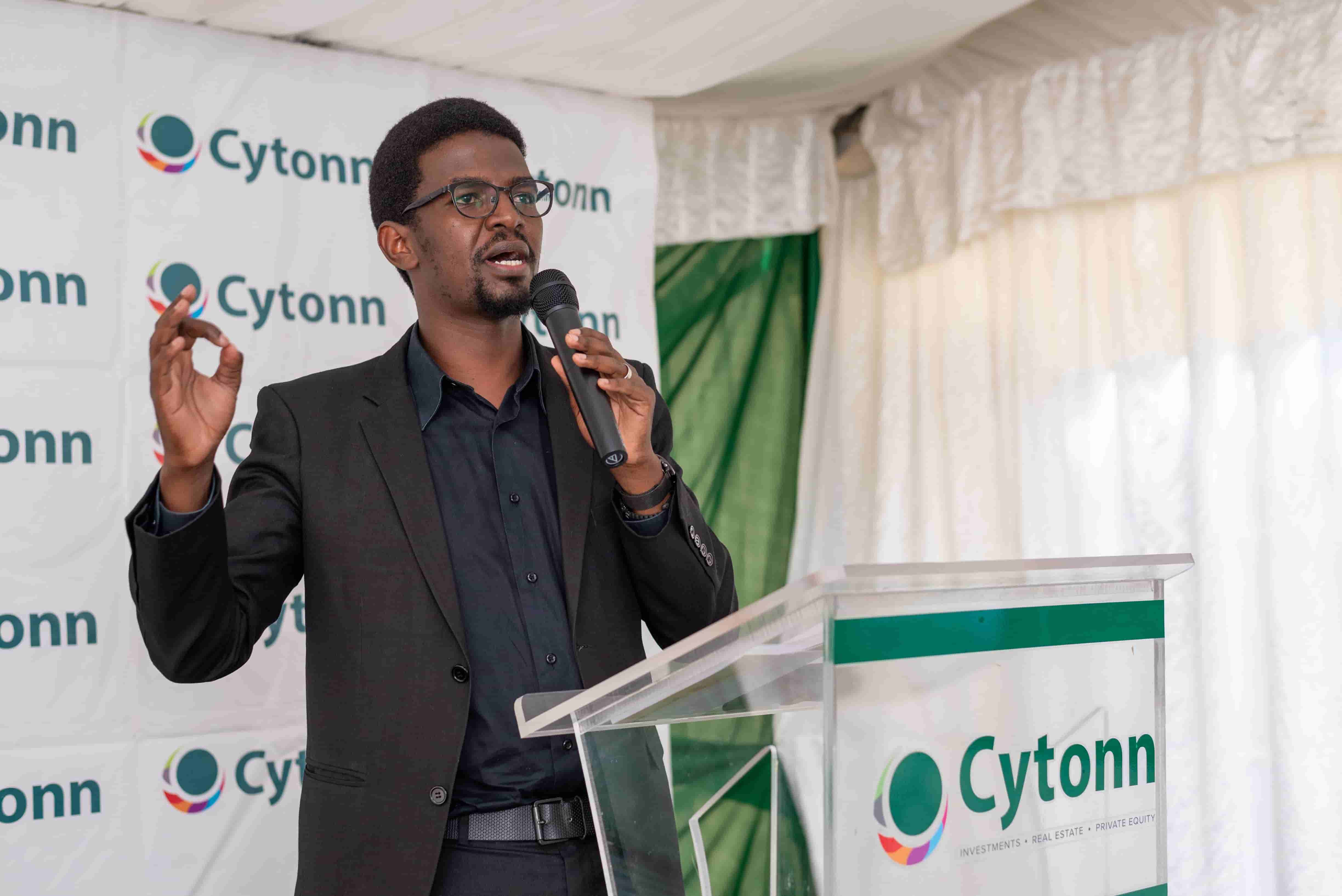 Wachira Macharia, taking attendees through the unique features CySuites offers
Cytonn Board Chairman, Prof. Daniel Mugendi introduced the board members present at the launch and therafter invited the Chief Guest, KNCCI president, Richard Ngatia.
Cytonn Investments Board Chairman, Prof. Daniel Mugendi addressing attendees
KNCCI president, Richard Ngatia expressed his pleasure the great job Cytonn was doing and recognized the company's contribution to the country. He applauded Cytonn's leadership and stated his interest in joining the firm one day. Richard also pledged his support to the firm."CySuites is a great development that offers spacious and luxurious living areas and it will be a great place for tourists to come and enjoy their stay while in the county. More importantly, it creates employment opportunities for our youth, both directly and indirectly," he said.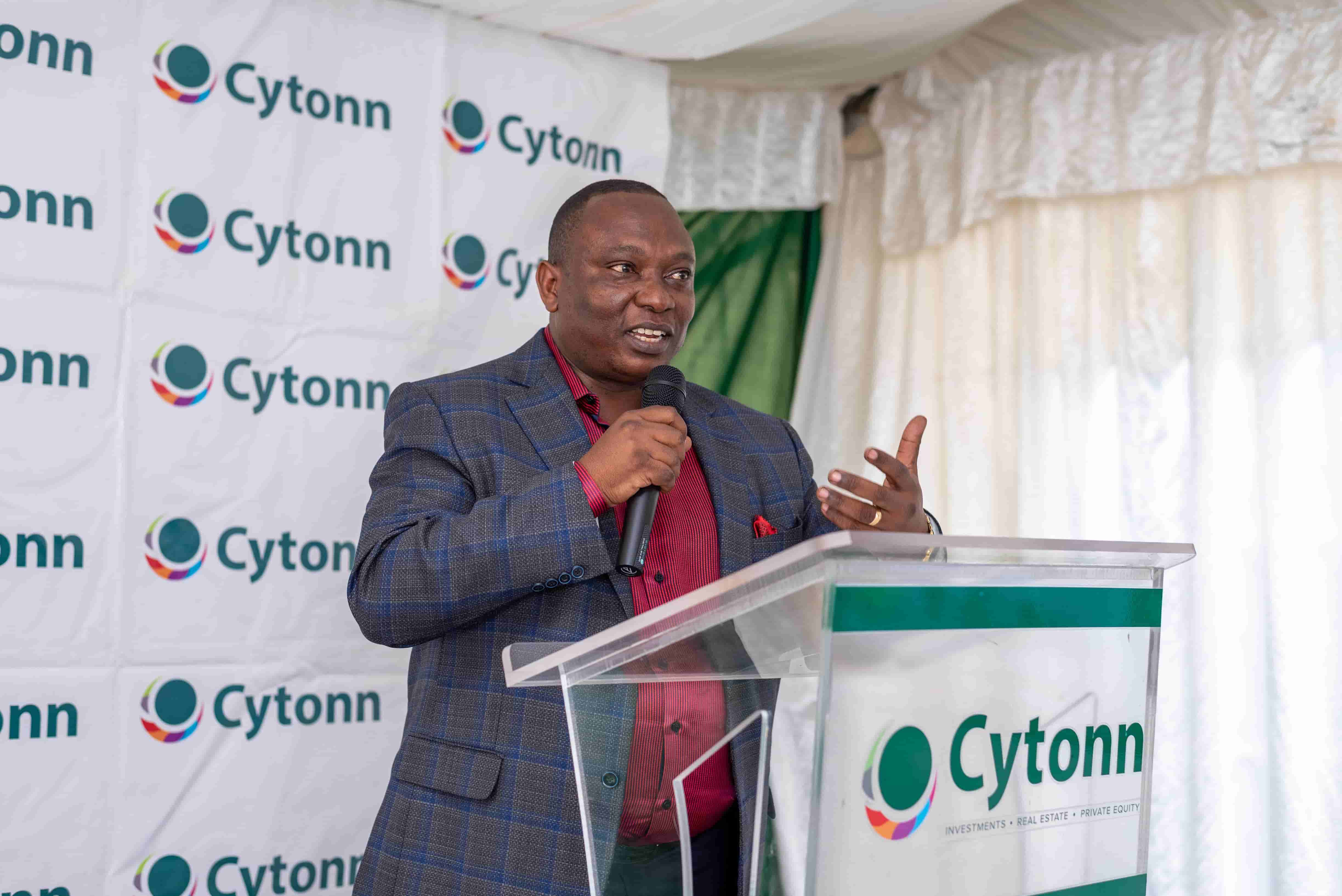 KNCCI president, Richard Ngatia Speaking at the opening ceremony.
Thereafter Richard took a tour of the property, exploring all the ammenities the complex offers.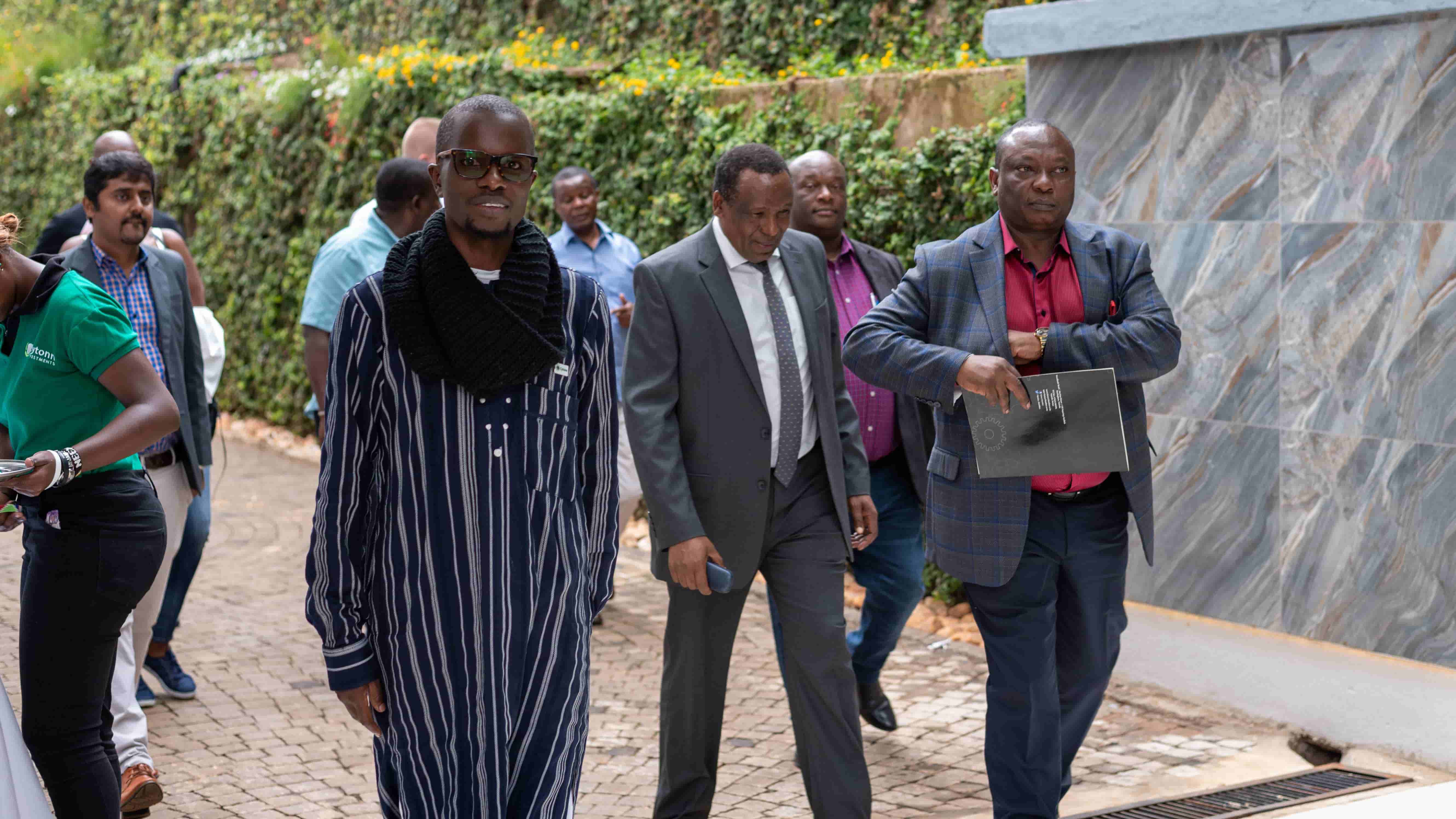 The chief guest tours CySuites.
The event ended with guests exploring the property and experiencing the divine luxury and contemporary living CySuites Apartment Hotel offers.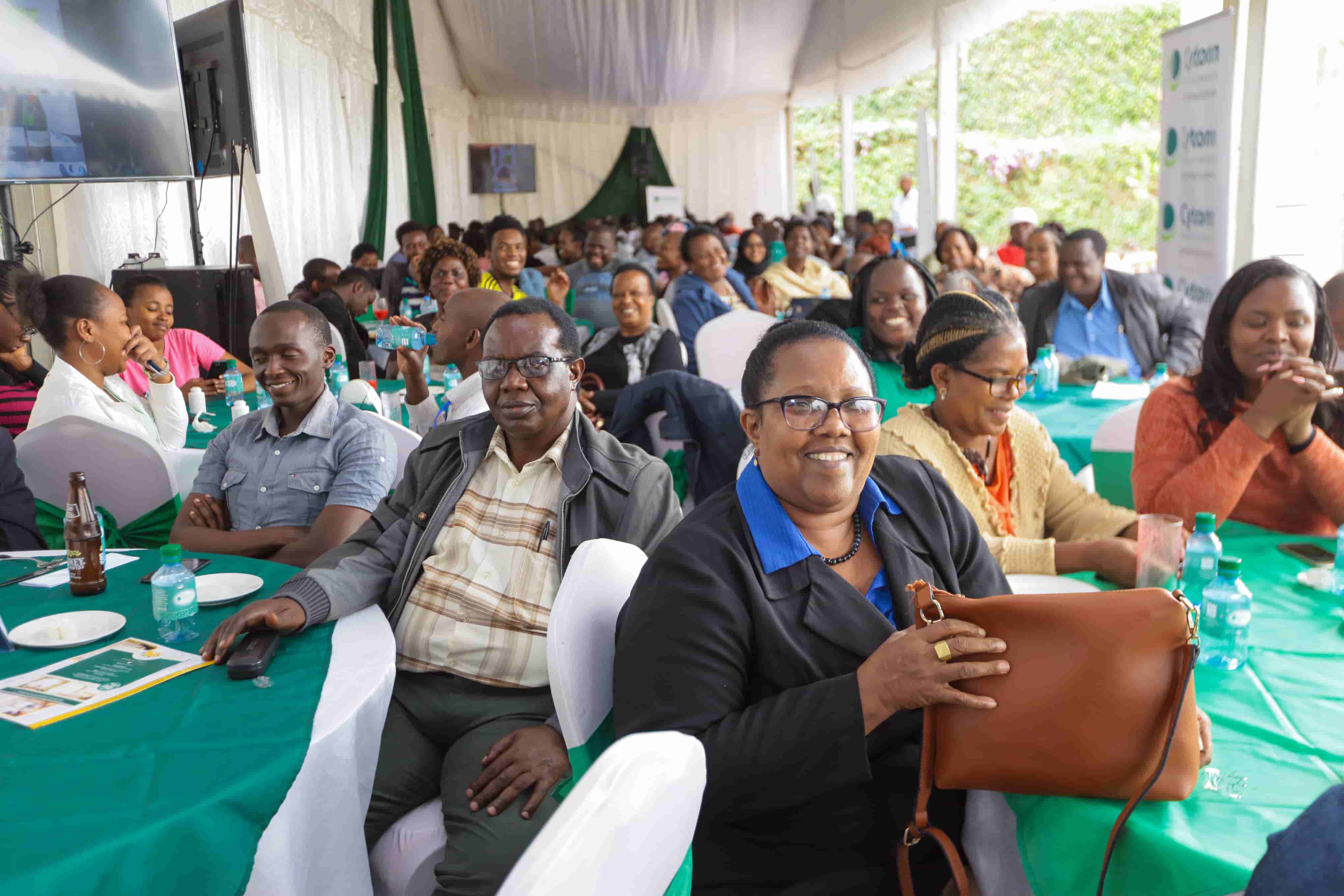 Guests at the Cysuites opening ceremony.